Full Service Drywall
Wallboard, gypsum board, sheetrock – no matter what you call drywall, it's an important fixture of your house. We remove, install, and repair drywall.
Texture & Finish Options
From the lightest of stipples to the heaviest of Mediterranean swirls, the texture on your walls and ceilings does a lot to create your home's specific look and feel. It can also be a fun way to change your home's appearance.

Our drywall and ceiling conversion services include a wide variety of texture and finish options.
Drywall Texture Options
We can create any desired finish. The possibilities for finish are as endless as your imagination, and our experienced spray professionals can custom texture ceilings and walls to your liking. Below are some of the most popular texture options.
Popcorn
Sometimes called acoustic texture, this is one of the most popular texture choices for ceilings.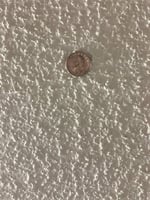 Knockdown
This distinctive texture adds a rustic, Spanish/Mediterranean look to your walls or ceilings.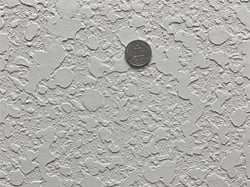 Orange Peel
So named because it looks like the skin of an orange, orange peel texture is a great choice for homeowners who want a bit of texture but still want to be able to paint over their walls.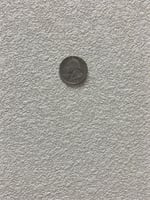 Hand/Custom Textures
Want something truly unique? Custom texturing available upon request.
Popcorn with Glitter
This style of ceiling or wall adds glitter to the popcorn texture for an incredible sparkle that stands out from the norm.
Fog
Sometimes also called smooth texture, this texture helps alleviate the difference between the texture of the paper on the sheetrock and the sanded drywall joints.
Fog/Knockdown Ceilings
This texture creates a stunning look for ceilings that adds a bit of visual interest. It's also a unique texture because it can be either left as-is or painted over.
Splatter
A splatter texture can be as small as pencil lead or as large as a dime. This texture adds a rustic, homey feel to walls and ceilings.
Ready to Start Your Project?
Whether you need to upgrade the look of your space, wall repairs, or installation as part of a larger remodel, we can help you get started.
Contractors & Remodelers
Universal Spray & Drywall also works directly with contractors and remodelers. We make the building and remodeling process painless, so you can deliver perfection to your clients.
For remodelers, we offer exceptional job management services to ensure that your project stays on pace with your other contractors.
About Universal Spray & Drywall
Our motto is "no job too big or small" and we pride ourselves on quality work done by our reliable and committed craftsman. We've been in business since 1961 and have solid relationships with contractors and subcontractors that go back generations.
Frequently Asked Questions
How long will this take?
Every project is unique and will have its own timeline that will be communicated to you during the bidding process.
When will you start?
Your start date depends on our current schedule, the size of your room(s), and what materials will be used. Generally speaking, our schedule is approximately two weeks out. Sometimes sooner, sometimes later. We'll be able to give you a more exact schedule following our initial consultation.
What is your pricing?
Pricing will vary depending on your specific project. There are too many variables to say for sure, however, we recommend a top budget of up to $7 per sq. foot of ceiling to be converted. That gives you a general ballpark for your initial planning.
What should I expect?
To ensure the project be completed as quickly as possible, the room(s) being worked on will be off-limits as living space for the duration of the project. The work area will be contained with poly sheeting. For the protection of your property, all items, including furniture & fixtures, must be removed from the workspace.
And if you're wondering if this would be a great time to plan a vacation, the answer is YES! Many of our clients do. That allows for a project to be completed with minimal interruption to your routine.